Shaping the Future of BC's Frontline
TB Vets carries out proactive efforts in the education and continuous training of BC's respiratory frontline. Through student bursaries and innovative teaching tools, TB Vets helps make real-world experience in a classroom setting more accessible. This learning opportunity enables students to hone necessary skills and provide quality patient care in a complex and rapidly changing workforce.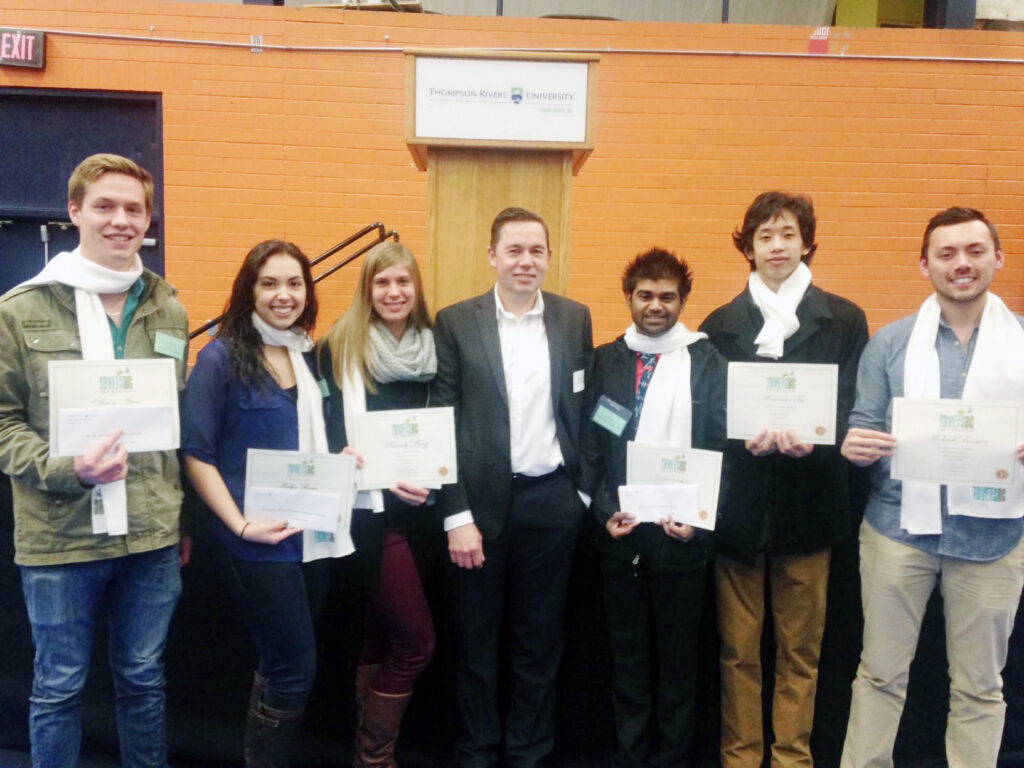 TB Vets Education Awardees, TRU , 2015
Since 1987, TB Vets has supported the Respiratory Therapy (RT) education of eligible students at Thompson Rivers University (TRU). The RT program is the only one of its kind in British Columbia.
There is a constant need for Respiratory Therapists, especially in rural and remote areas. Through the education awards, TB Vets ensures that BC has the best respiratory professionals not just today but also for generations to come.
Another way TB Vets supports education is by helping outfit school laboratories and hospital training centres with the latest teaching technology.
To date, TB Vets has provided training equipment to UBC, BCIT and Thompson Rivers University.
In recent years, the latest technology that TB Vets has provided are patient simulators. These are anatomically correct models of the human body and they come with life-like facial expressions, movement and speech. This innovative tool helps students develop specialized skills to effectively communicate, diagnose and treat patients in clinical settings.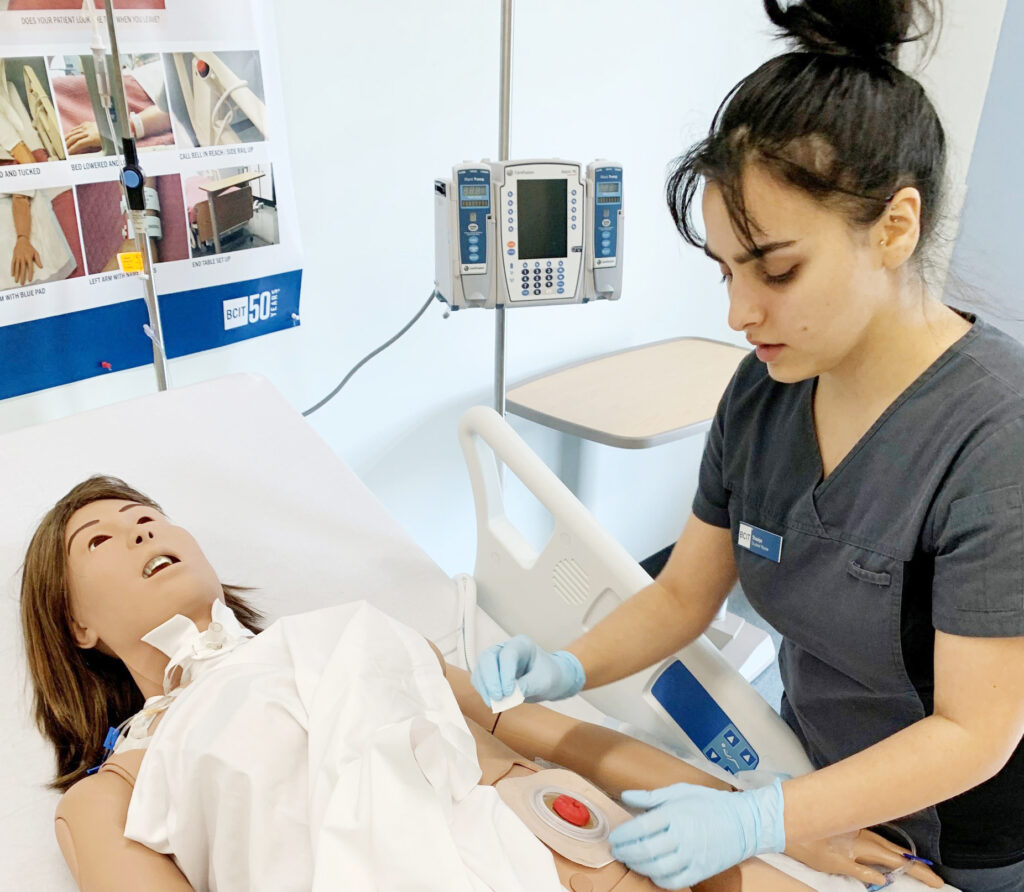 Nursing student practicing with a TB Vets-funded mannequin, BCIT, 2019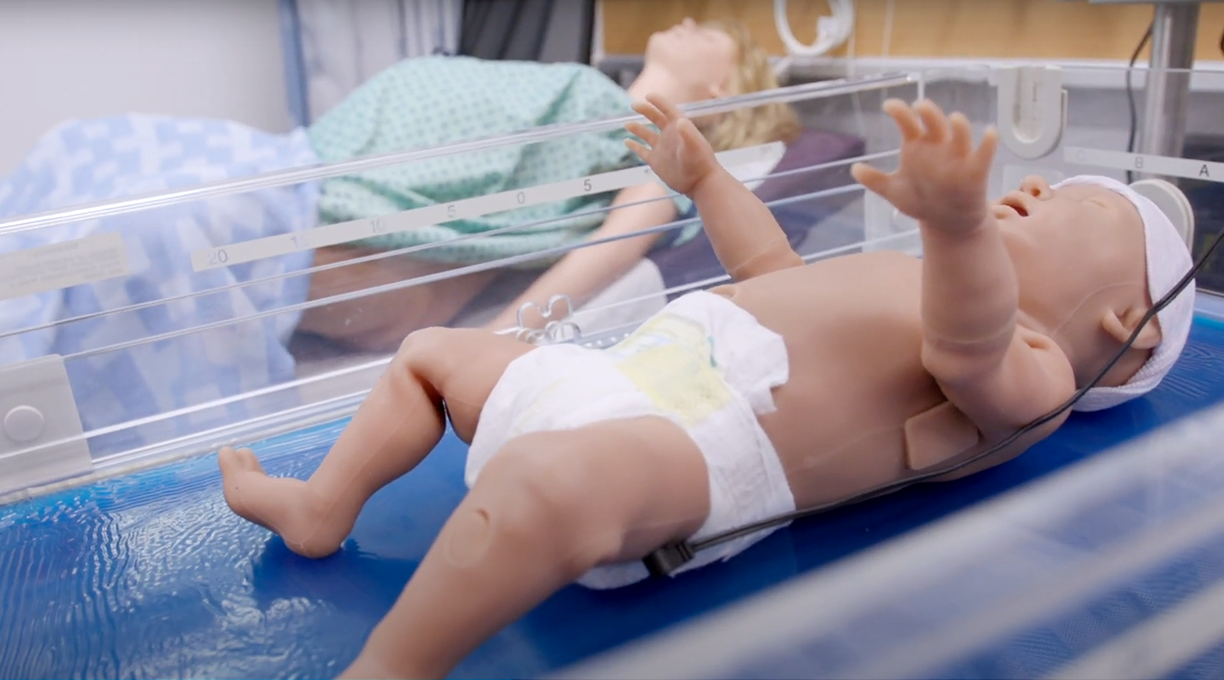 From Students To Frontline Heroes
"TB Vets first impacted my life when awarding me with funds towards my education while becoming a respiratory therapist. It's over twelve years later and now, being a manager of Respiratory Services, TB Vets still has great impact! They are very generous donors of medical equipment and we couldn't be more thankful. From students, to professionals, to our patients and to the public, TB Vets is an amazing community support. Thank you for everything you do."
"As a young student in 1998 at Thompson Rivers University, I was awarded a bursary from TB Vets to help pay for some of my tuition towards my RT training. It really helped at a time when I needed the financial assistance. This support helped make me the conscientious RT that I am today."
"With TB Vets' aid, I was able to complete my schooling to become a respiratory therapist in the Neonatal Intensive Care Unit (NICU), where I take care of our most precious and vulnerable treasures."
"With the help of TB Vets, I was able to better prepare for my clinical year. Since graduating, I've accepted positions at both St. Paul's Hospital and Vancouver General Hospital."
"I've had the honour of helping save the lives or improve them for countless patients, from the very young, premature babies to the adults on the opposite end of the human life curve. The TB Vets Education Award in 2005 made all this possible for me and my patients because without it I would not have been able to continue my studies due to cost pressures."