Congratulations to Dr. E. W. Dick of Abbotsford, BC for winning $59,505 in the 2022 TB Vets 50/50 Raffle Fundraiser.
The winning Ticket No. 156045 was drawn on July 29, 2022 at the TB Vets office in Vancouver. The total jackpot was $119,010.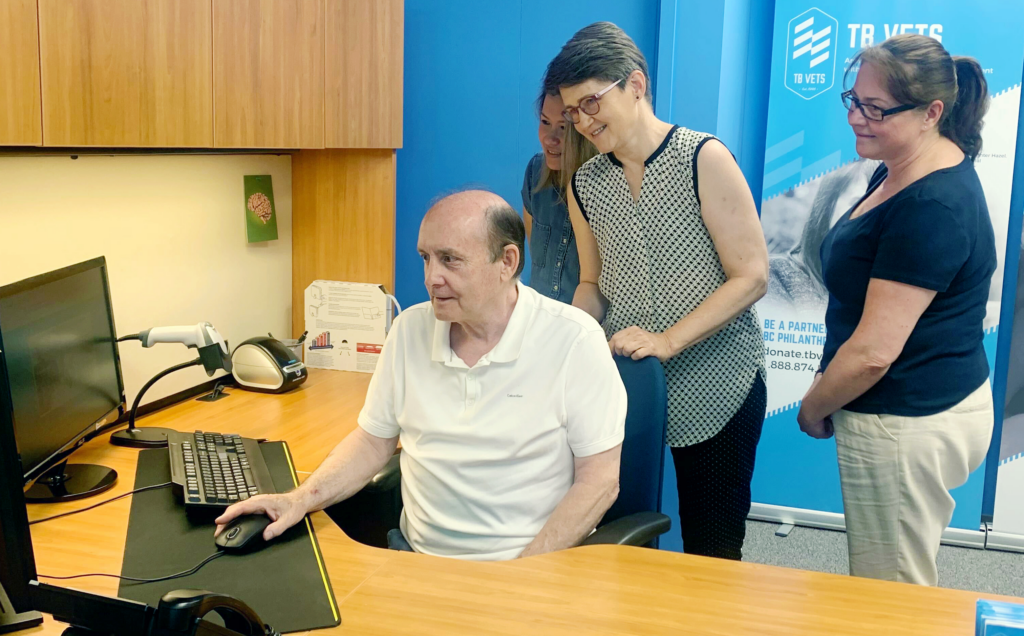 TB Vets Board Chair Danny Redden during the raffle draw
A loyal TB Vets donor, Dr. E.W. Dick plans to purchase irrigation equipment for his farm in Abbotsford, BC.
TB Vets is grateful to everyone who supported this year's raffle fundraiser. Net proceeds will make a difference in the fields of respiratory research, education and technology in BC.
The TB Vets 2022 raffle was proudly sponsored by BC Notaries Association and BOMImed.
BC Gaming Event Licence No. 131706