Despite your best precautions, sometimes accidents happen. When your worst-case scenario becomes reality, you want to know someone will be there for you. Donors to TB Vets are helping ensure advanced life support services can reach even the most remote regions of the province.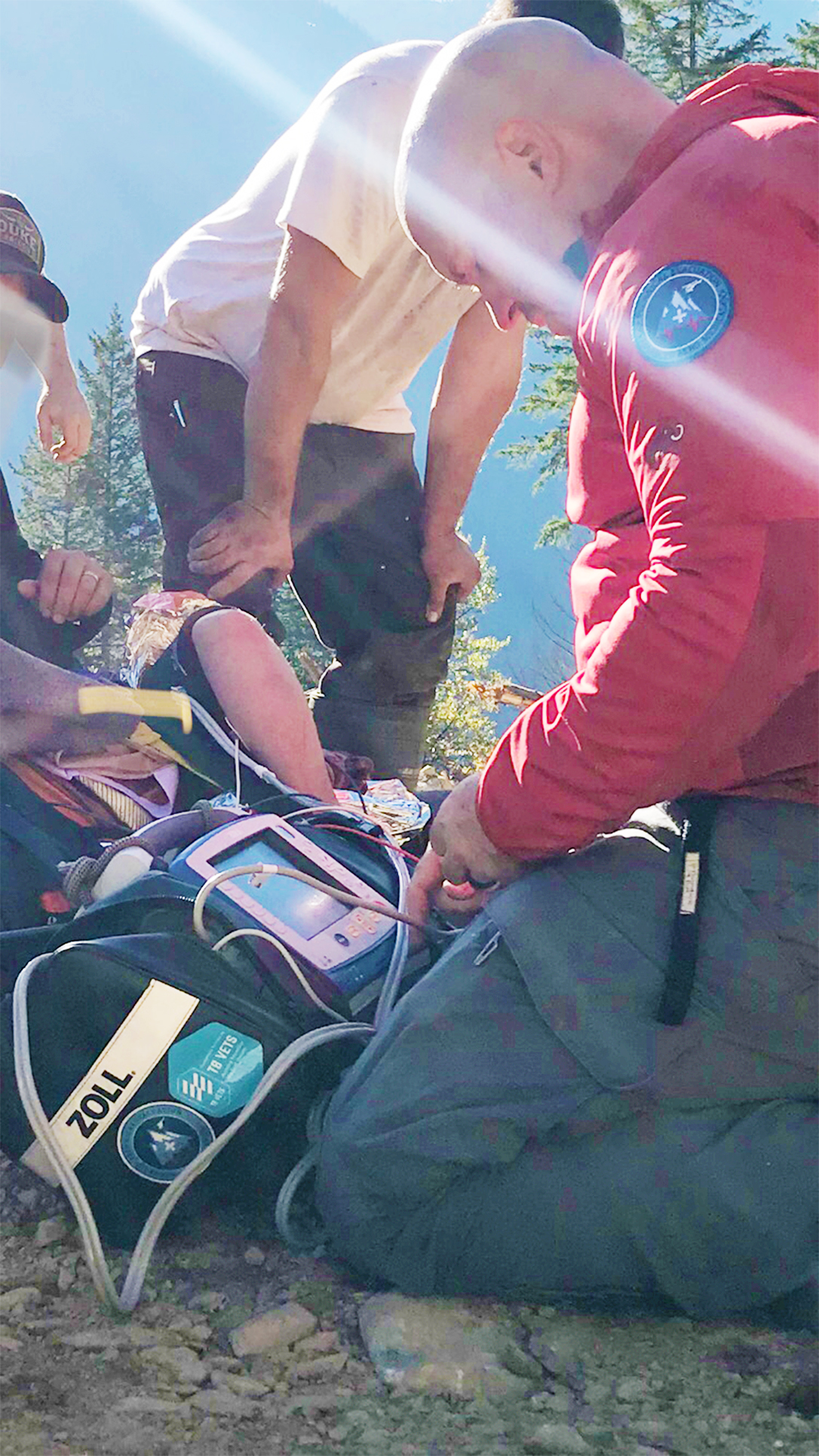 In October, a tree faller's workday turned into a horrific nightmare when a rotten 60-foot log unexpectedly came crashing down on him.
"I was slammed to the ground," recalls the faller, who was at a remote site in the Sea-to-Sky Corridor. "I was face down, just gasping for air and seen blood dripping off the tip of my nose."
He managed to access his radio to call for help despite a very serious spinal injury, several broken ribs and multiple lacerations. As he struggled to stay awake amid the excruciating pain and the onset of hypothermia, help was being mobilized.
Donors to TB Vets provide equipment and training so frontline medical heroes can perform these life-saving rescues in remote wilderness and industrial settings.
Squamish-based Technical Evacuation Advanced Aero Medical Society (TEAAM) was deployed by helicopter to retrieve the faller and safely transport him to the nearest trauma hospital.
Injuries like this often result in paralysis. But TEAAM's response time and the quality of the respiratory equipment donated by TB Vets helped give the faller his greatest chance at recovery.
"Looking back, I am thankful for the treatment I received," says the faller, who is now working hard to regain the strength and stamina needed to head back to work and to his love of the outdoors.*
*Name withheld upon request