The GlideScope® Core 15 is an all-in-one system offering immediate access to the tools needed to visualize the airway and tracheobronchial tree for intubation. The GlideScope® Core 15 has a high-definition touchscreen monitor that works together with titanium reusable video laryngoscopes and comprehensive workstation.
The Delta Hospital surgical department is one of the busiest in Fraser Health, performing close to 9,000 surgeries per year. Hard hit by COVID-19 the surgeons are working through the backlog of procedures, coupled with increased infection control protocol. The surgical team uses the GlideScopes daily, in multiple operating rooms for intubating patients for general surgery while under anesthetic.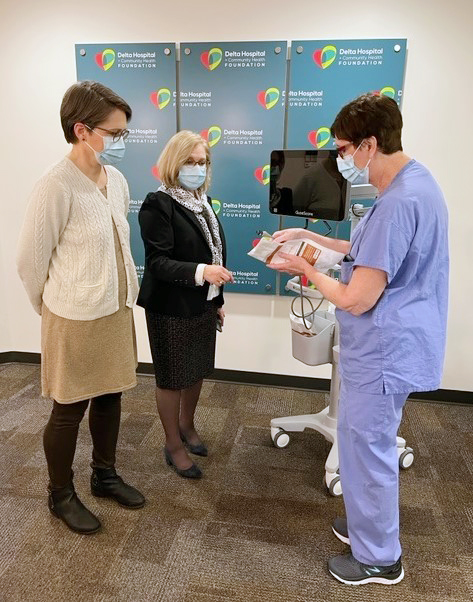 Delta Hospital needed a new GlideScope for each of the three operating rooms, and thanks to TB Vets donors, the hospital now has one new GlideScope, with a second one to be purchased in the near future.
Delta Hospital is part of an integrated network of hospitals providing linked services with eleven other acute care sites across Lower Mainland, and serves over 100,000 Delta residents and patients coming from other areas. Delta Hospital is widely known for providing exceptional and very personal care for its patients, serving a growing and rapidly aging population that is one of the oldest in the area.