When a newborn is not yet ready to take their first breath, TB Vets donors can help provide it for them.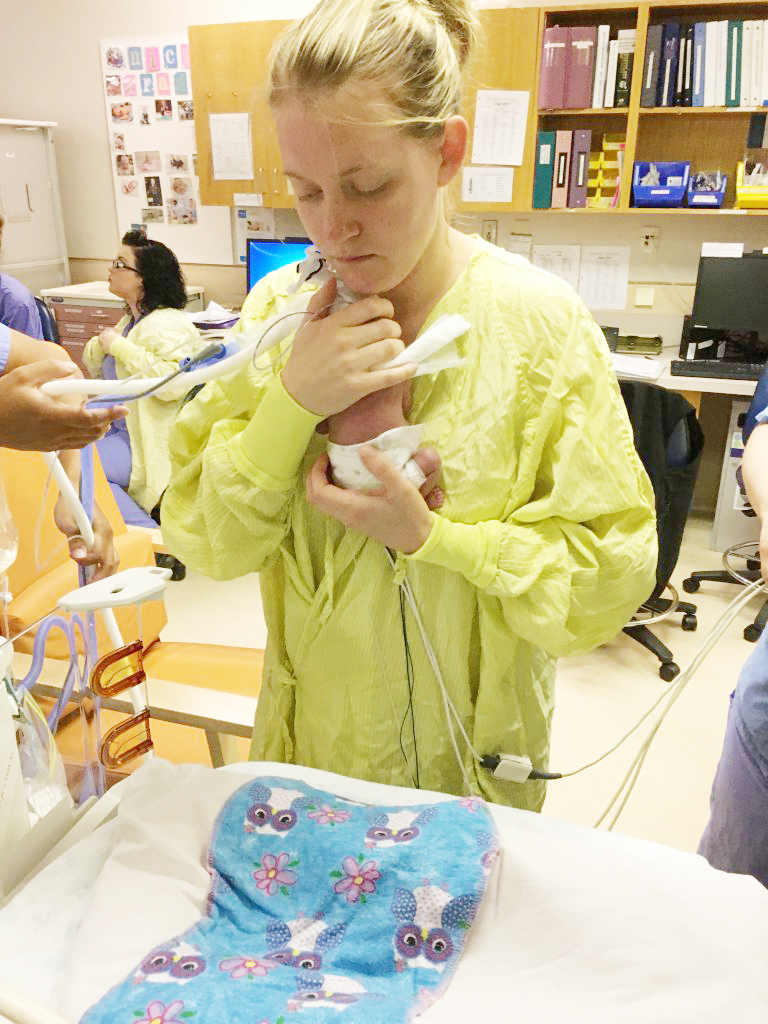 Melanie Bodhi was only 24-weeks pregnant when she was medically flown from Prince George to the Lower Mainland amid increasing concerns she would need to deliver very prematurely.
"Melanie didn't get to go home after work to grab things or get changed out of her work clothes," recalls her husband David. "She just ended up in the hospital right away and they didn't like what they saw."
Because of complications that put both her and her baby at risk, Melanie was brought to Royal Columbian Hospital in New Westminster – a high-risk maternity centre where staff are trained and equipment provided to look after the province's smallest and most fragile newborns.
Felicity was delivered three-and-a-half months prematurely. She weighed just over a pound. Babies born that early need months of round-the-clock intensive care, and their lungs are among the organs that are critically underdeveloped.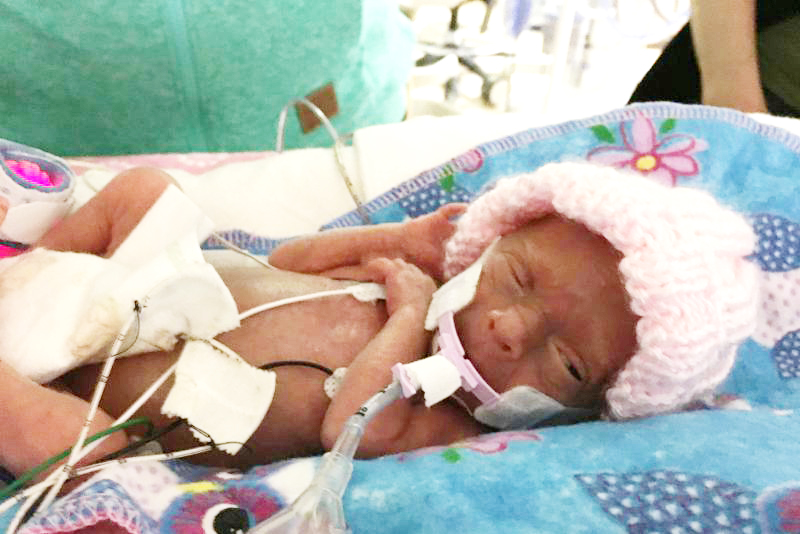 For 60 days, Felicity was kept on a jet ventilator to give her the oxygen she would need to survive. It is the type of specialized care that frontline medical specialists deliver with the help of donors like you. TB Vets provided a jet ventilator to the hospital, which has since been used to support dozens of extremely premature babies like Felicity.

Two months later, Felicity was strong enough to transition from the jet ventilator to a non-invasive form of respiratory support. A month and a half after that, baby and mother returned home to Prince George.
During her intensive care, Baby Felicity's parents had some terrifying moments, including early on when Felicity became septic. Today, her parents are pleased to say Felicity is doing amazingly well as she turns two years old!*