Watching your child grow up is among the great pleasures of parenthood.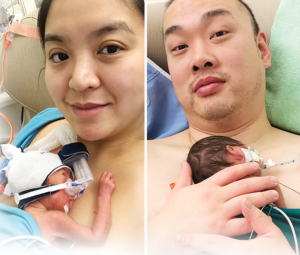 For Vivian, pregnant with twins in 2019, the "giggling phase" is among the moments she was most looking forward to experiencing.
But one of the first and most natural milestones for newborns became an immediate and urgent concern when Vivian gave birth prematurely at BC Women's Hospital last November, at only 28 weeks and one day into her pregnancy. The tiny boys, Kieran and Corbin, needed to breathe.
That's where TB Vets donors play a critical role in helping save the lives of fragile newborns.
"Both twins were ventilated right after birth," Vivian says. "Kieran and Corbin were able to move to a respiratory machine (CPAP) later in the day. However, Corbin struggled, and was reintubated."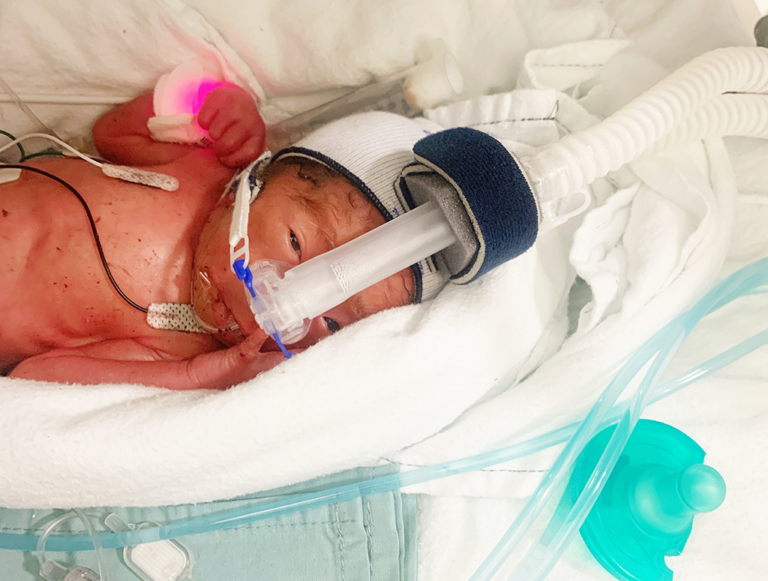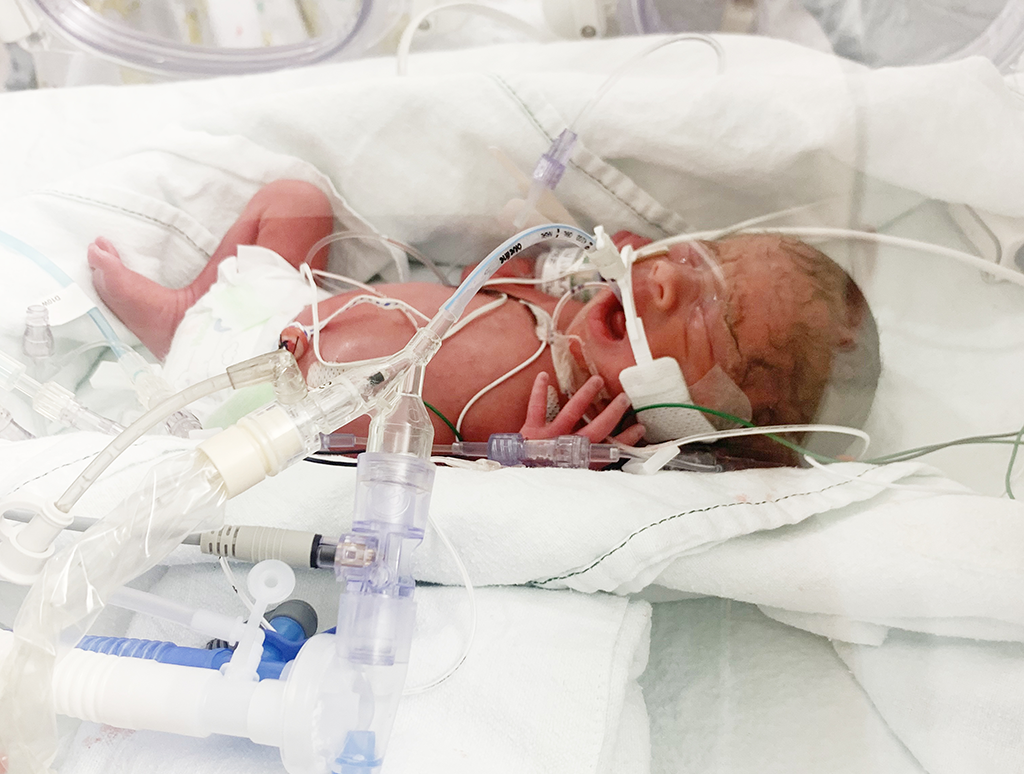 With the support of TB Vets, the neonatal intensive care unit (NICU) at BC Women's Hospital has access to a suite of specialized ventilators to help premature newborns breathe until they become strong enough to do so on their own.
Some babies may only need respiratory assistance for a short time. For others, the help may last weeks. In his case, Corbin spent more than a month being intubated.
Because of your gifts, TB Vets is able to purchase equipment so babies like Corbin can receive the respiratory care they urgently need.
Due to a number of challenges, Corbin was placed on a jet ventilator, which is specially designed to lessen the risk of trauma to a baby's lungs.
He remained on a ventilator while the family awaited his surgery to treat complications from a bleed in the brain. Fortunately, just after Christmas, Corbin was taken off the ventilator and moved to a gentler form of breathing assistance as he built enough strength to breathe on his own. Five days after his brother left, Corbin was also finally able to go home.
These days, Vivian is able to enjoy the moments she had imagined during her pregnancy. "It's a great stress relief to just make them giggle and relax," she says. She is grateful to those who make it possible for hospitals to access the latest in life-saving technology.