TB Vets donors have stepped up to provide an innovative lung testing chamber for North Island Hospital in Comox Valley. The state-of-the-art equipment makes it possible to run five different lung function tests locally.
Pulmonary function tests measure how well a person's lungs work. While it is common to see patients presenting more than one condition, not all are independent of one another.  The new equipment will help shed light on the full extent of a patient's disease and its progression, leading to proper diagnosis and timely treatment.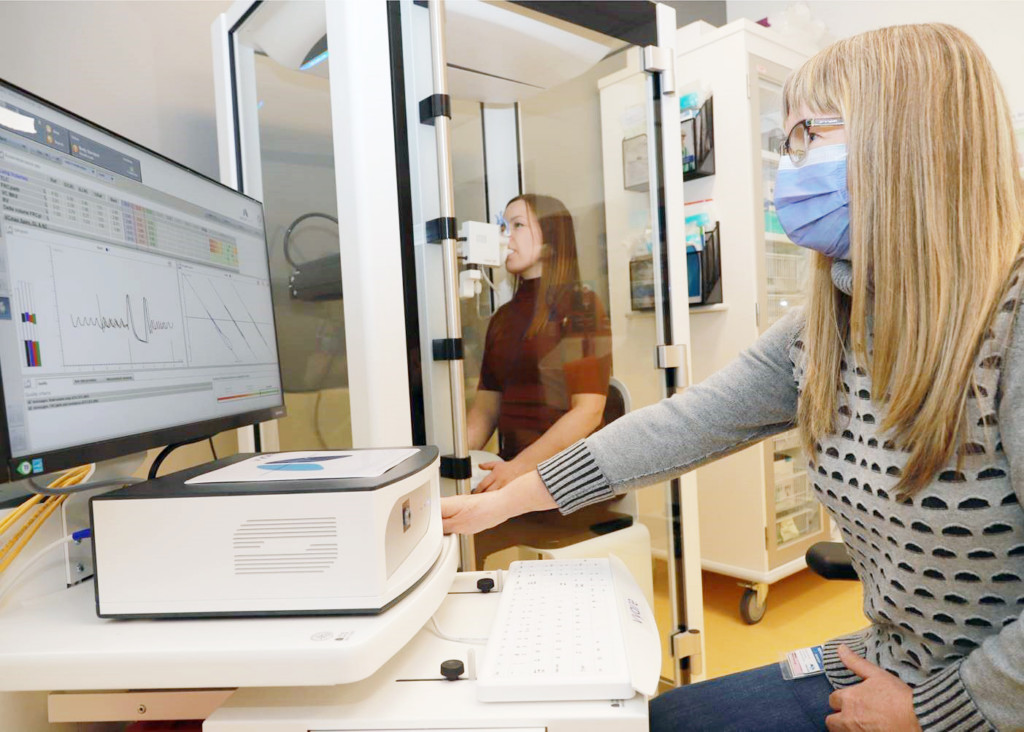 In addition, the equipment now comes with an ergonomic design for patients with mobility challenges. Its grab bar and wide bench features make it easy to slide in and out of the lung testing chamber when necessary.
How the TB Vets-funded equipment helps frontline staff
From a physician's point of view, an essential feature of the new respiratory machine is its updated software, which makes it possible to share raw data and graphs of lung tests throughout Island Health. Previously, only interpretations of tests (not raw information) can be accessed by remote respirologists and other specialists. The smooth integration of lung testing information reduces wait times, ensuring prompt delivery of care to patients.
The updated equipment also means less downtime and more patient testing. The hospital's previous testing chamber had required frequent maintenance and repairs as it neared obsolescence. With its replacement, it is predicted that more than 150 patients will be diagnosed sooner.
The 153-bed North Island Hospital serves roughly 70,000 people living in and around Comox Valley. Approximately over 3,300 patients, age 6 years and above, require lung testing every year. The hospital opened in 2017, its outdated testing chamber transferred in from the nearby St. Joseph Hospital.