From their son's first cry, new parents Laura and Kuriakose Leo knew something was wrong.
Born at Victoria General Hospital, newborn Jason was quickly moved to the hospital's neonatal intensive care unit and then transferred to BC Women's Hospital in Vancouver.
At one day old, Jason was diagnosed with complex set of health issues. That's where donors like you to TB Vets played an important role in the care that saved the newborn's life.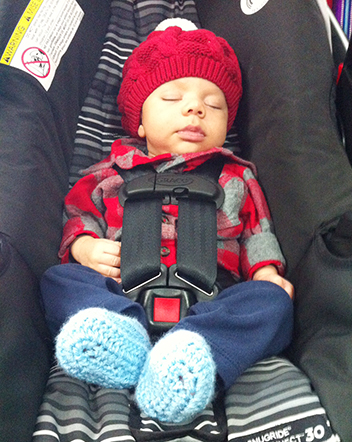 His condition included two collapsed lungs (pneumothorax) and an acute kidney injury. Doctors decided to connect Jason to an ECMO machine, which takes over the function of the heart and lungs in order to help those organs rest and recover.
The medical team also brought in a jet ventilator, which is specially designed to help the most fragile premature babies breathe easier, with less risk of trauma to their lungs. Thankfully, Jason recovered and was eventually discharged to his family at home in Duncan.
Jason's father Kuriakose gives much credit to caregivers and the state-of-the-art equipment like the jet ventilator that is funded with the generosity of donors to TB Vets.
"Everyone says that Jason is a miracle boy, and yes, he is, but without the level of care we received, and the high-tech jet ventilator, our little miracle wouldn't be here today," he says.*