When a baby is unable to breathe on its own, every second is a matter of life and death. This is the unfortunate struggle common to babies born preterm. With underdeveloped lungs, breathing is not only hard work, their other organs are affected as well and can result in more complications.
"Developmental brain injuries are the biggest thing I'm noticing in babies that are transferred to our hospital," shares Dr. Deepak Manhas of BC Women's Hospital Neonatal ICU (NICU). "The longer it takes to insert a breathing tube, the longer the baby goes without oxygen to the brain."
Helping a new life fight for breath to begin
With your generous donations, TB Vets contributed a Video Laryngoscope for NICU babies in BC Women's. This equipment has fibre optic camera lenses built into their light source, allowing neonatologists to "see around the corner" when inserting breathing tubes into the tiniest of patients.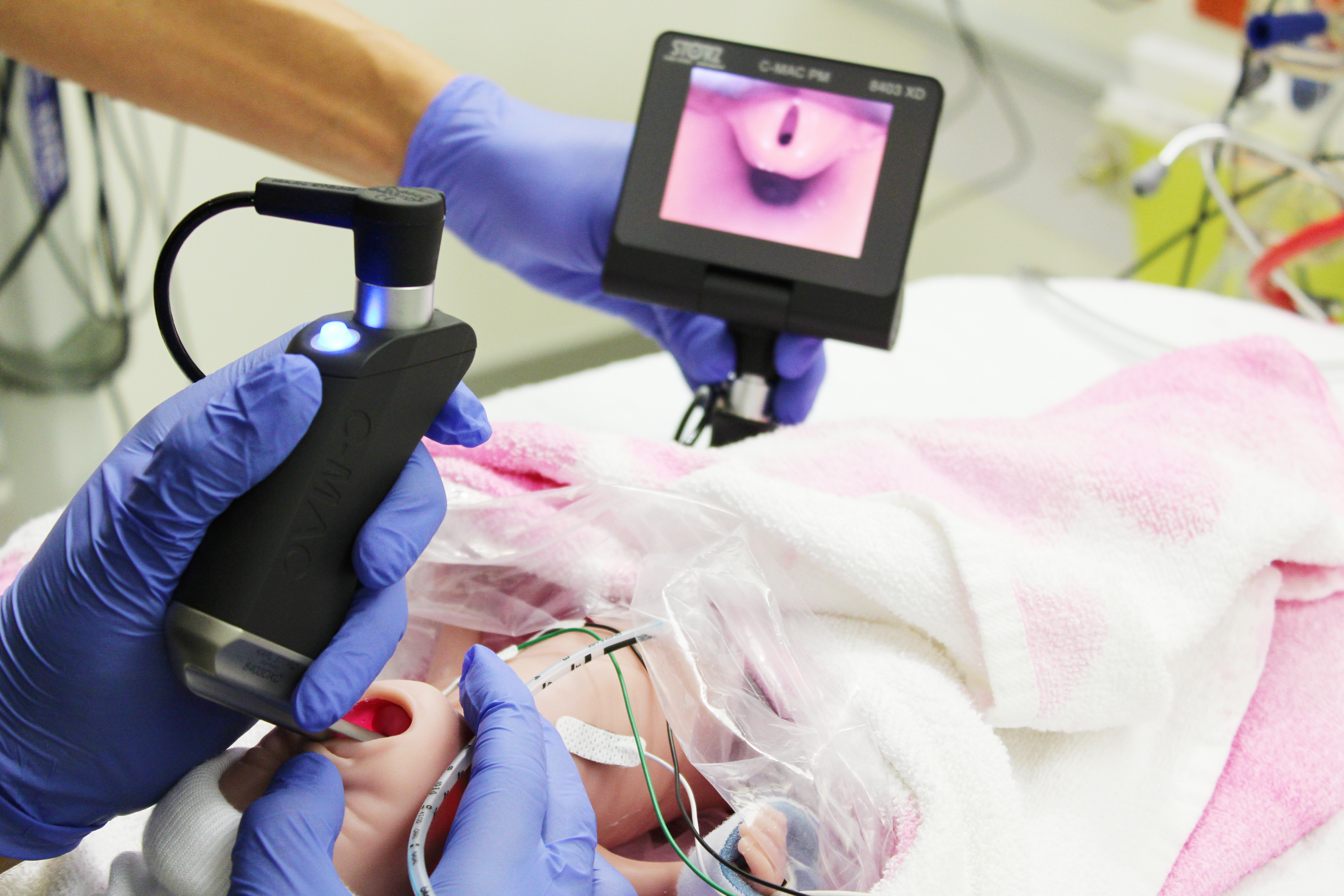 Breathing tube insertion is a difficult neonatal procedure due to the extreme fragility of newborns.
Even with technological advancements, there is a need for this highly dexterous skill.
Dr. Manhas is grateful as this also means a well-equipped generation of neonatologists to care for the little ones. "When [a breathing tube] is required, we need to be ready. We need to get it right the first time."
It is because of you that premature babies here in our province are given the gift of a fighting chance— to live, to grow, and to spark hope in their loved ones, the medical teams that save them, and in other families who share the same struggle.*