Seeing just how small and vulnerable premature newborns are, it's common for people to react with shock and disbelief. Born weeks or even months early, sometimes weighing less than a pound, they are surrounded by specialized equipment that delivers oxygen, nutrition and medication, helping them fight to survive.
We think often of these little ones, their remarkable resilience and endurance as well as the incredible strength of their families who face the stress and anxiety of being in a neonatal intensive care unit for long periods of time.
We are proud of the role of TB Vets donors in helping these babies get stronger and healthier. So many families have benefitted from TB Vets-funded breathing machines.
Baby Hazel is a wonderful example of a newborn's tenacity, a family's devotion, and the invaluable generosity of our donors.
Hazel was born 17 weeks premature, with her survival very much in question.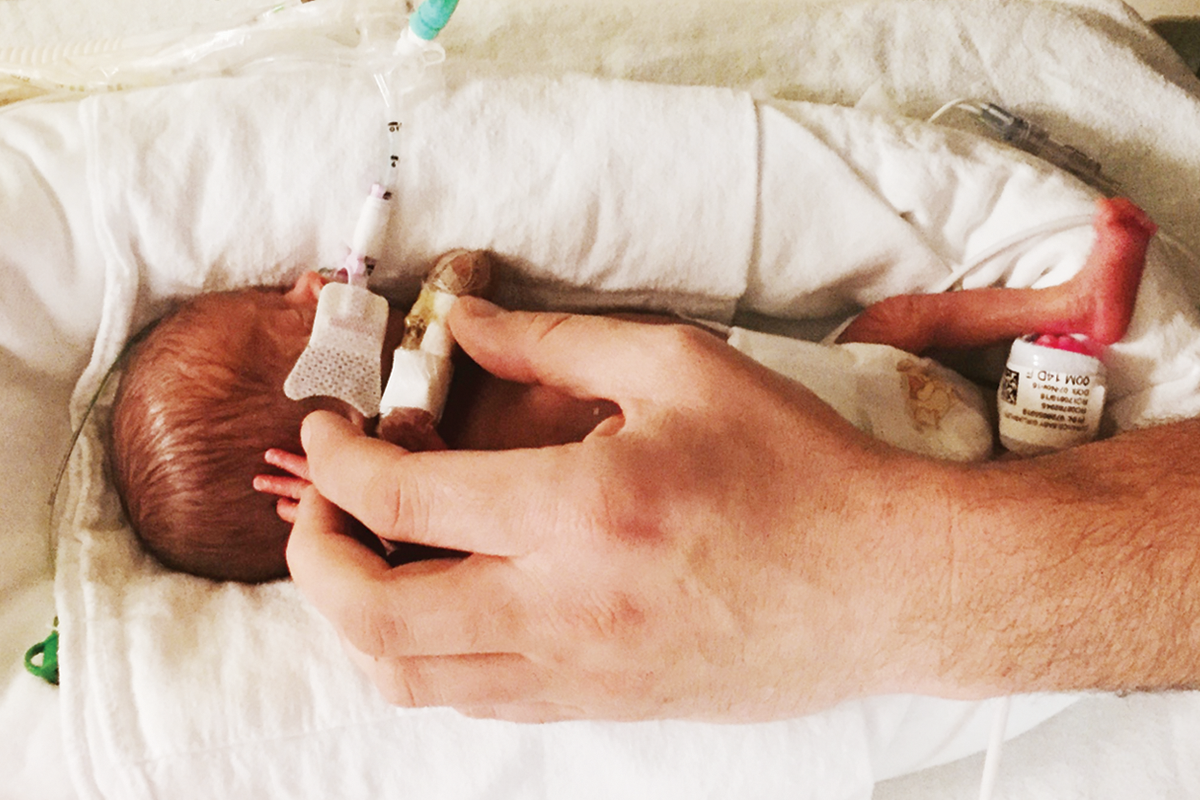 In order to keep Hazel alive, the neonatal team at Royal Columbian Hospital used equipment called a jet ventilator to help her breathe, funded by TB Vets. Jet ventilators are used for the sickest and most premature babies, as they provide specialized ventilation gentle enough for these fragile infants.
Hazel spent 58 days on the jet ventilator and six months in the NICU, with mom Ashley by her side for hours and hours each day.
Today, more than two and a half years later, Ashley says her little girl is doing incredibly well. Hazel's family is together and we are so proud that TB Vets donors like you were part of this beautiful, hopeful story.*